Planet Rock tickets
Powered by Gigantic
Field Day
Field Day Festival
Field Day is one of the best festivals to have happened in the past eight years. Keeping its roots firmly in London, this spectacular event takes place in Victoria Park and for the first time in 2014 will be happening over two days. Previous years has seen this event take place in just one day, but thanks to growing popularity and an excellent bookings policy the festival has grown and will now be sprouting for two full days.
Field Day is a celebration of all things alternative and off centre. Ranging from weird pop to indie rock as well as underground dance and folk, Field Day takes in all of the alternative musical spectrum and has it burst over you in a two-day warmth.
Field Day Festival 2014 // 7th & 8th of June // Victoria Park, London
METRONOMY to headline Field Day Saturday 7th June 2014
PIXIES to headline Field Day Sunday 8th June 2014
Perhaps the most exciting thing about Field Day 2014 is the announcement of the seminal band The Pixies headlining on the Sunday. The mad pixies of alt-rock will be supported by a plethora of psychedelic rock bands that includes The Horrors, Temples, Pond and Drenge. Metronomy is headlining on the Saturday, bringing his bleep-bop pop to his masses of fans, so there's a bit of everything for any alternative music fan.
Get in on the action and grab tickets from Gigantic to Field Day 2014.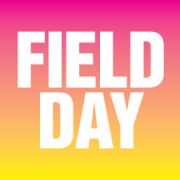 Dates and Tickets for Field Day
| Event | Venue | Date | Time | Proceed |
| --- | --- | --- | --- | --- |
Sorry we currently have no dates available for Field Day.