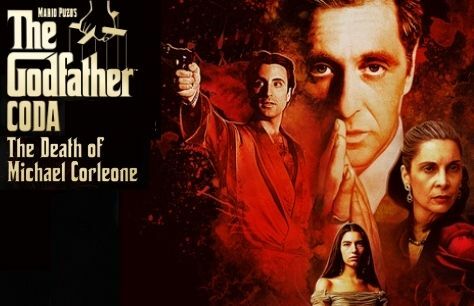 Cinema: The Godfather Coda: The Death of Michael Corleone Tickets
The Drive In, London
Venue info
Running time: 2hr 37min
Age Restrictions: Rated (15).
The Godfather Coda: Death of Michael Corleone heads to The Drive In cinema in London for a one-off showing.
From the latest blockbusters to cult classics, stand-up comedy to live music, The Drive In is this year's must-visit London attraction.

Celebrating the 30th Anniversary of The Godfather: Part III, director/screenwriter Francis Ford Coppola brings a definitive new edit and restoration of the final film in his epic Godfather trilogy—Mario Puzo's THE GODFATHER, Coda: The Death of Michael Corleone.

Michael Corleone (Al Pacino), now in his 60s, seeks to free his family from crime and find a suitable successor to his empire. That successor could be fiery Vincent (Andy Garcia)... but he may also be the spark that turns Michael's hope of business legitimacy into an inferno of mob violence. The film's meticulously restored picture and sound, under the supervision of American Zoetrope and Paramount Pictures, includes a new beginning and ending, as well as changes to scenes, shots, and music cues. The resulting project reflects author Mario Puzo and Coppola's original intentions of The Godfather: Part III, and delivers, in the words of Coppola, "a more appropriate conclusion to The Godfather and The Godfather: Part II."

Please note: Price is per vehicle. Latecomers will not be admitted. The Drive In is a fully contact-free experience. Please keep your window closed when our attendants scan your tickets, and stay in your automobile throughout. If you need to use the restrooms, please make sure to keep a 2-metre distance from others and we encourage you to wear a face mask. Restrooms will be cleaned between uses. Sound will come straight to your automobile radio – information on how to tune in will be provided before the show begins! If you don't have an FM radio in your vehicle, you can bring your own portable radio or use one of the various radio apps available on smartphones.
---
No events available right now