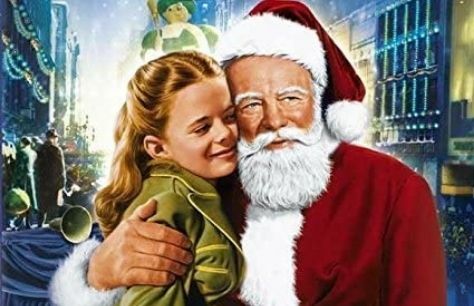 Cinema: Miracle on 34th Street Tickets
The Drive In, London
Venue info
Running time: 1hr 54min
Age Restrictions: Rated (U).
Don't miss the classic Christmas film Miracle on 34th Street at The Drive In cinema in London this December!
From the latest blockbusters to cult classics, stand-up comedy to live music, The Drive In is this year's must-visit London attraction.

Six-year-old Susan Walker (Mara Wilson) is skeptical of the Christmas myth surrounding Santa Claus, a trait she perhaps learned from her mother, Dorey (Elizabeth Perkins). When tasked with hiring the Santa who will pose with kids at Macy's, Dorey enlists a man with the curious name of Kris Kringle (Richard Attenborough) who claims to be Santa himself. His assertions are met with scoffs and threats of institutionalization, but a young lawyer, along with Susan and Dorey, comes to his defense.

Please note: Price is per vehicle. Latecomers will not be admitted. The Drive In is a fully contact-free experience. Please keep your window closed when our attendants scan your tickets, and stay in your automobile throughout. If you need to use the restrooms, please make sure to keep a 2-metre distance from others and we encourage you to wear a face mask. Restrooms will be cleaned between uses. Sound will come straight to your automobile radio – information on how to tune in will be provided before the show begins! If you don't have an FM radio in your vehicle, you can bring your own portable radio or use one of the various radio apps available on smartphones.
---
No events available right now