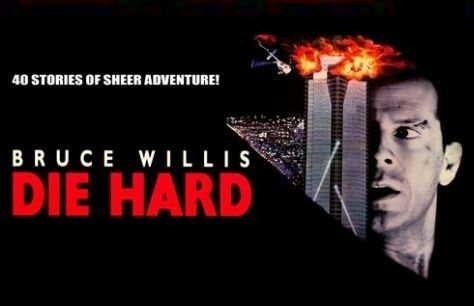 Cinema: Die Hard Tickets
The Drive In, London
Venue info
Running time: 2hr 7min
Age Restrictions: Rated (15).
Die Hard at The Drive In this Christmas!
From the latest blockbusters to cult classics, stand-up comedy to live music, The Drive In is this Christmas's must-visit London attraction.

It's Christmas time in L.A., and there's an employee party in progress on the 30th floor of the Nakatomi Corporation building. The revelry comes to a violent end when the partygoers are taken hostage by a group of terrorists headed by Hans Gruber (Alan Rickman), who plan to steal the 600 million dollars locked in Nakatomi's high-tech safe. In truth, Gruber and his henchmen are only pretending to be politically motivated to throw the authorities off track; also in truth, Gruber has no intention of allowing anyone to get out of the building alive. Meanwhile, New York cop John McClane (Bruce Willis) has come to L.A. to visit his estranged wife, Holly (Bonnie Bedelia), who happens to be one of the hostages. Disregarding the orders of the authorities surrounding the building, McClane, who fears nothing (except heights), takes on the villains, armed with one handgun and plenty of chutzpah.

Please note: Price is per vehicle. Latecomers will not be admitted. The Drive In is a fully contact-free experience. Please keep your window closed when our attendants scan your tickets, and stay in your automobile throughout. If you need to use the restrooms, please make sure to keep a 2-metre distance from others and we encourage you to wear a face mask. Restrooms will be cleaned between uses. Sound will come straight to your automobile radio – information on how to tune in will be provided before the show begins! If you don't have an FM radio in your vehicle, you can bring your own portable radio or use one of the various radio apps available on smartphones.
---
No events available right now