Cinema: Back to the Future Tickets, The Drive In, London
The Drive In Venue Information
Address:
The Drive In
Troubadour Meridian Water, Hawley Road, London
London
N18 3QU

Relive the magic of the great American drive in theatre - a contact-free way to experience film, theatre and live performances. Bringing back the nostalgia of the 1950s and the golden age of Hollywood, The Drive In brings you the iconic drive in experience, with live actors, classic cinema refreshments, and great entertainment - all from the safety and comfort of your automobile.
The Drive In is fully contact-free. Sound will be broadcast straight to your vehicle's speakers; information on how to tune in will be available on the day. Thanks to our top-of-the-range screen, you'll have a great view wherever you park up. Snacks and drinks are available to order through our mobile app, and will be safely delivered to your car by our team of 1950s drive in attendants.
With vehicles spaced 2 metres apart, tickets will be scanned through your closed car window - and we'll be putting extra measures in place to ensure all our shows can be enjoyed in line with the latest government advice.
From the latest blockbusters to cult classics, stand-up comedy to live music, The Drive In is this summer's must-visit London attraction.
Sound will come straight to your automobile radio – information on how to tune in will be provided before the show begins! If you don't have an FM radio in your vehicle, you can bring your own portable radio or use one of the various
radio apps available on smartphones.
We'll be serving up all your favourite classic movie snacks, from popcorn to burgers, and details on how to order will be available when you arrive. All orders can be made from your mobile and will be brought to you by one of our drive in attendants in a contact-free manner. Remember, you'll need to show some ID before receiving an alcoholic beverage!
The Drive In is a fully contact-free experience. Please keep your window closed when the attendants scan your tickets, and stay in your automobile throughout. If you need to use the restrooms, please make sure to keep a 2 metre distance from others and we encourage you to wear a face mask. Restrooms will be cleaned between uses.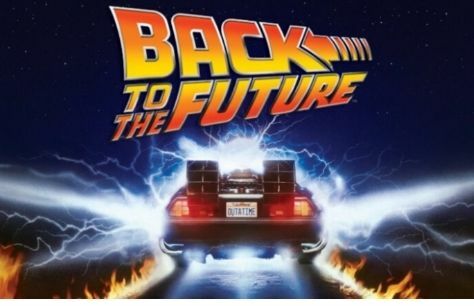 Cinema: Back to the Future Tickets
The Drive In, London
Venue info
Running time: 1hr 56min
Age Restrictions: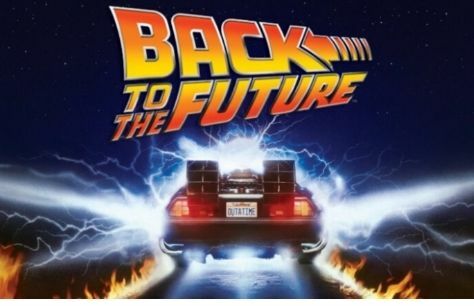 Tickets from £20.00
Back to the Future at The Drive In this summer!
From the latest blockbusters to cult classics, stand-up comedy to live music, The Drive In is this summer's must-visit London attraction

Marty McFly, a 17-year-old high school student, is accidentally sent thirty years into the past in a time-traveling DeLorean invented by his close friend, the eccentric scientist Doc Brown.

---
No events available right now
Buying Tickets Safely
Are You New To Gigantic?
As a first time buyer you may be nervous about purchasing tickets through a company you've not used before. This is completely understandable, which is why we want to put your mind at ease and assure you that Gigantic Tickets are a safe, reliable place to buy tickets from a primary ticket agent. We are full members of STAR - the society of Ticket Agents and Retails. STAR is the leading self-regulatory body for the entertainment ticketing industry across the United Kingdom.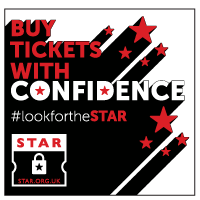 STAR members include all major UK ticket agencies as well as Gigantic Tickets and numerous venues and box offices in London and across the country. There are also associate members in other industries (such as travel) where entertainment ticketing forms part of their business and affiliate members who do not sell tickets directly to the public but support STAR's work.
What Does Full STAR Membership Mean?
Buying entertainment tickets from a STAR member - in person, by phone or online - enables you to buy with confidence, as all members sign up to STAR's Code of Practice, which requires them to treat customers fairly and make all transactions clear and straightforward.
Why Buy From A STAR Member?
Customers buying from a STAR member will benefit from:
A means of differentiating reputable agencies and box offices from potentially less scrupulous ticket sellers.
The STAR assurance on standards of service and information from members.
Clear information about where and how to buy entertainment tickets.
An independent dispute resolution service.
Gigantic Tickets sell all of our tickets directly from the venues and promoters, which means we are a safe, reliable place to purchase tickets at their face value.
Peace of Mind
To give you complete peace of mind you can find Gigantic Tickets on STAR's current full membership list here and verify our full membership by clicking here.
For more information about STAR please visit their official website here.
You can find more information about ticket purchasing, ticket security, ticket delivery and much more on our FAQ's page here, as well as on our Terms & Conditions page here.
You may also want to take a peek at our Privacy Policy too so you know you really are in the safest of hands.
Contact Us
We appreciate reading through our web pages might take you a little while to find the answer you are looking for, so please feel free to get in touch with us directly and our team will do their utmost to answer any queries you might have:
Email : customerservices@gigantic.com
Phone : If you need to contact us by phone, please call 0115 807 7900 (+44 115 807 7900 from outside the UK).
Address : Gigantic, 3-5 High Pavement, Nottingham, NG1 1HF

© Copyright 2018 Bauer Media. All Rights Reserved.
All use is subject to our Terms & conditions, and Privacy Policy.